"Acting Up" Kids Company Drama performance
Presenting: Willy Wonka, Kids
in the Redeemer Kids Worship Center
CLICK HERE TO PURCHASE TICKETS
Thursday, April 13
7 – 7:30pm - Willy Wonka – Gumdrop cast
8 – 8:30pm - Willy Wonka – Lollypop cast
Saturday, April 15
10 -10:30am - Willy Wonka – Lollypop cast
11 – 11:30am Willy Wonka – Gumdrop cast
"Acting Up" Junior Company Drama performance
Presenting: Junie B. Jones, Jr.
in the Redeemer Kids Worship Center
CLICK HERE TO PURCHASE TICKETS
Friday, April 14
7-8:00pm - Junie B. Jones
Saturday, April 15
2 - 3pm - Junie B. Jones
About the Conservatory of Music & Fine Arts
At the First Redeemer Conservatory of Music & Fine Arts, we have always had a commitment to help keep everyone healthy! The church sanitizes the facility on a regular basis, hand sanitizer is available at the desk, and each instructor cleans their piano keys before each student plays. If your child is sick, please call within 8 hours of the lesson and reschedule. If you bring your child, but if you or one of your other children are sick, please wait in the car. We want to keep everyone healthy!
INTERESTED IN LEARNING MORE ABOUT THE CONSERVATORY OF MUSIC & FINE ARTS?
WATCH THIS VIDEO!
---
Winter/Spring Semester Registration is open!
The Winter/Spring Semester is 18 weeks, the Fall Semester 16-18 lessons and the Summer Semester is 7 weeks We welcome students throughout the semester. When joining us after the semester has begun, we will pro-rate your tuition accordingly.
Conservatory 2023 Winter/Spring Semester
Thursday, January 5 – Friday, May 19, 2023
Conservatory closed: Spring Break & Easter Weekend
Closed Spring Break – Dates April 3-7, 2023. (Make-up lessons may be available Monday, April 3 & Tuesday April 7. If interested, see your instructor)
Closed Easter weekend - Good Friday April 7 through Monday April 10.




SNOW/INCLEMENT WEATHER POLICY
With the presence of multiple school districts within Forsyth County and the surrounding towns, the FRC Conservatory will follow its own schedule of closing for inclement weather. Notification of closing will be posted to the home page of the FRC's website www.firstredeemer.org by 8:00 a.m. on the day of the closing. If the snow/inclement weather occurs after 8:00 a.m., the decision will be made as needed.
FRC CONSERVATORY SAFETY PROCEDURES
As you know, the safety guidelines in Georgia have eased up since the beginning of the pandemic. Whether in a pandemic or not, we want to continue to keep everyone healthy. We will keep practical health and sanitizing procedures in place.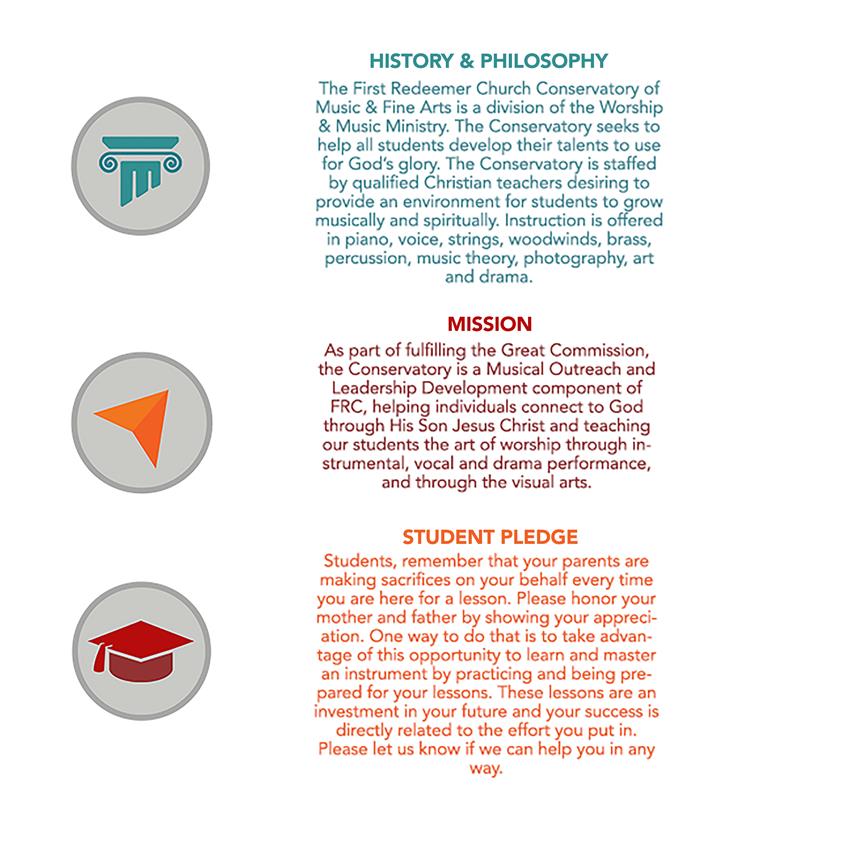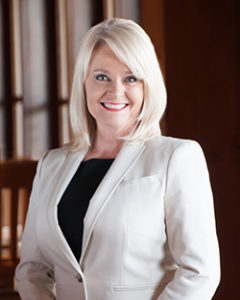 KAREN BUNDY received her Bachelors of Music Education from the University of Memphis. She taught High School and Middle School Bands at Briarcrest Christian School, in Memphis, Tennessee and Northpoint Christian School, in Southaven, Mississippi. Karen was called into the ministry and served at Germantown Baptist Church, Germantown, Tennessee as the Worship & Music Associate where she directed the Orchestra, Youth Symphony Orchestra and Jazz Orchestra, and oversaw the Children's Choirs and the Conservatory of Music. She also served at Brentwood Baptist Church, in Brentwood, Tennessee as the Worship and Music Associate. Karen has been on staff at First Redeemer Church for 7 years serving as the Conservatory of Music & Fine Arts, Executive Director.